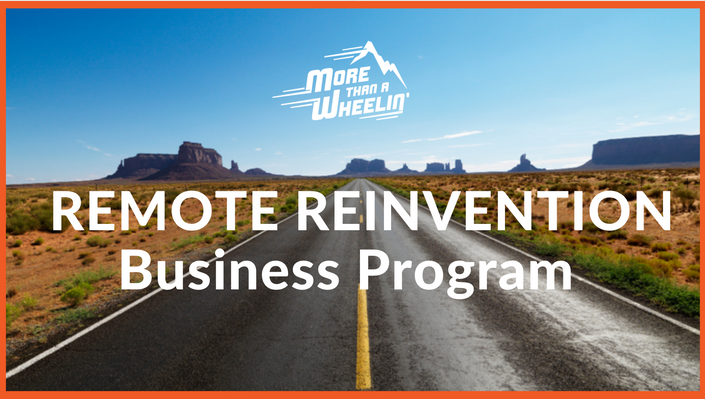 Remote Reinvention Business Program
Reinvent Your Knowledge and Skills into a Product or Service And Have Remote Income Forever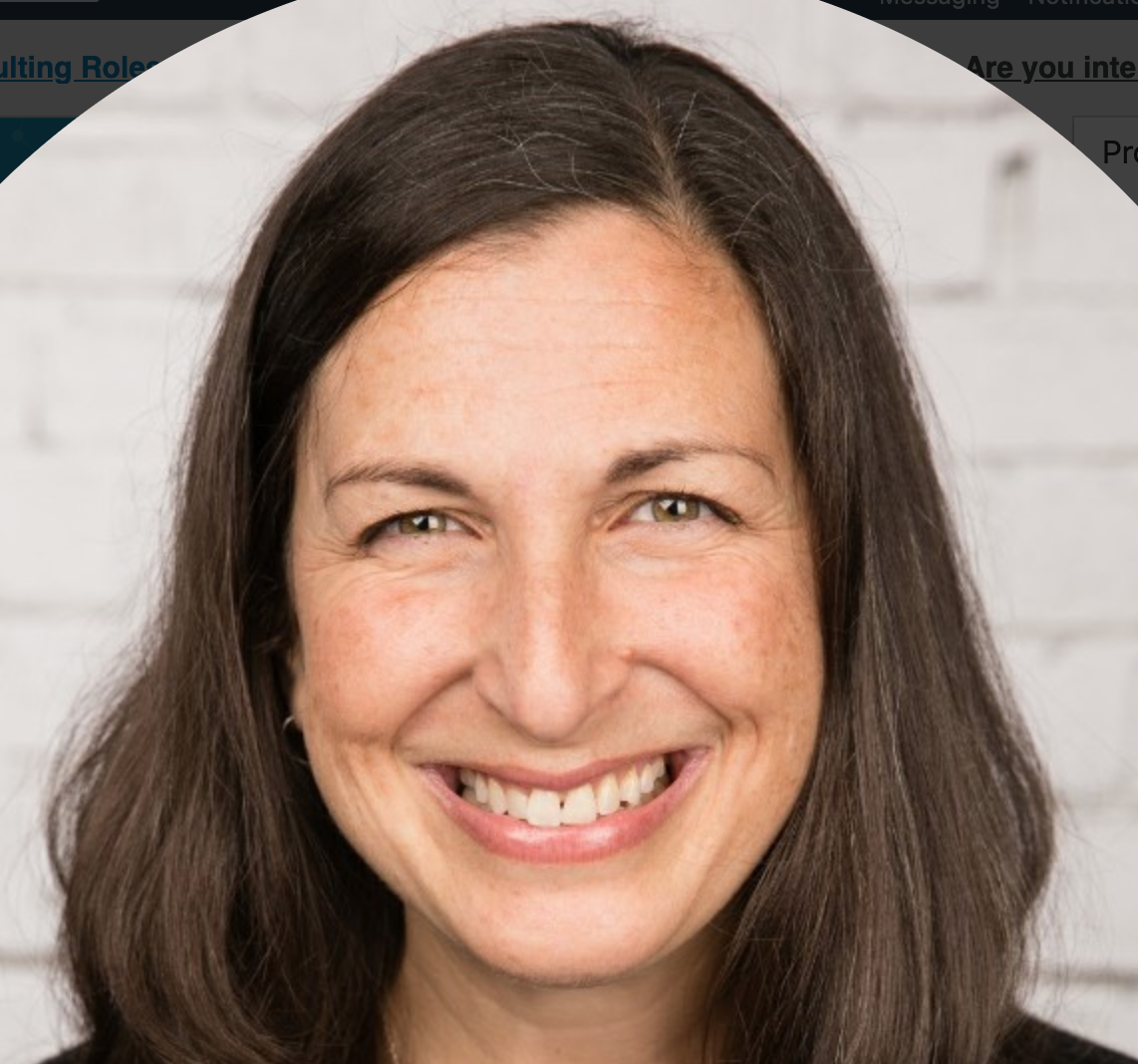 "I was dreading the thought of converting my sticks-n-bricks business into one that I could do remotely. I was completely unsure of where to start. Camille's program gave me an easy to follow roadmap that showed me the specific things to focus on which helped me generate income sooner than if I'd tried on my own. I now look forward to waking up each day and working on my business.
- Ruth Generke, Founder, Animal Massage and Energy Therapist
Imagine if it was possible to live the lifestyle you want sooner than you think.
Where would you go?
What would you do?
Do you have a vision yet?
If you feel blocked, it's not your fault. Letting go of security or the idea of a "traditional" job is scary. Even though you know that a remote business is possible, you have no idea where to start.
Self-doubt about your skills holds you back, and your fear that it might cost too much money or take too much time stops you in your tracks.
But what if all those fears aren't real problems? What if there was a MUCH easier and even fun way to earn the income you need and live the lifestyle you want?
You could be:

Traveling where you want.
Working when and how you want.
Running a business from anywhere.
Doing work that makes you happy.
FINALLY living life on your terms!
Your Instructor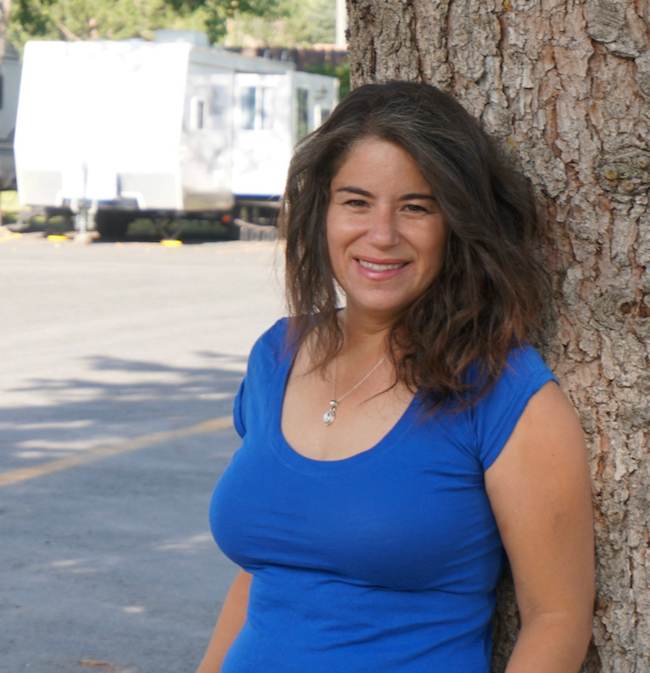 Hi! I'm Coach Camille.
I spent twenty years as a corporate trainer helping hundreds of people land jobs, develop skills and get promotions and raises. Additionally, with a master's degree in counseling psychology, I've coached people on how to maximize their talents and build confidence in their abilities.
I've been working remotely part-time for over a decade. In 2016, I finally pulled the plug and walked away from my corporate job to work and travel full-time from my RV. Since then, I've experimented with over 12 different remote jobs and business ideas to test the right fit for me. Today, I run a thriving fully remote coaching and digital course business.
I understand firsthand what it's like to let go of security to pursue a life filled with more meaning, flexibility and freedom.
I can help you do the same.
Having a remote business and even traveling sounds amazing, right?

It can be.
But getting to that point can be overwhelming and downright terrifying.
Before you start googling "remote business ideas," blowing the dust off your decade-old resume and scaring your family and friends with your BIG dreams...
...You MUST read this!
Having a remote business can be a reality, if you:
Know how to turn YOUR SKILLS into remote services.

Understand how you add VALUE in today's remote landscape.
Can confidently SHARE what you do with others.
Know how to PRICE your services or EARN INCOME that supports your lifestyle
You might be thinking, "Easy for YOU, but..."
I struggled with all those things, too (and more). When I walked away from my long-time corporate job in 2016 to travel the country in an RV, I was thinking, "I'm sure I can find a job."
Nobody warned me how hard that would be. I literally started my career over from scratch. Not only did I leave my job, family and community...
I left the one identity behind that gave me security—my job title.
I was thrown in the middle of a remote ocean and learned how to:
Find work in new ways

Build a website (dumbest decision ever)

Market myself (scary!)

Work social media (yuck)

Charge what I'm worth (gulp)

Deliver value without needing to be perfect (the hardest lesson)

Build an online course (I never should have started there)

Deal with new technology (I'm a Commodore 64 kinda gal)
I wish someone had given me the EXACT STEPS I needed to take to save me time, money and a whole lotta heartache!
There were so many missteps that I didn't need to take. So many things that I didn't need to buy. And A LOT of CRUSHING SELF-DOUBT that was a total waste of time.
Then I made $2,038 in one week—the MOST money I had made in the shortest time.
One year later, I made $22,000 in the same one-week period.
That's not me bragging. That's being open about what's possible in a remote business...in middle-age, with no business experience and 80s computer skills.

The difference is being able to talk about the value you deliver...and charging the RIGHT price for it!
If I can do it, so can you!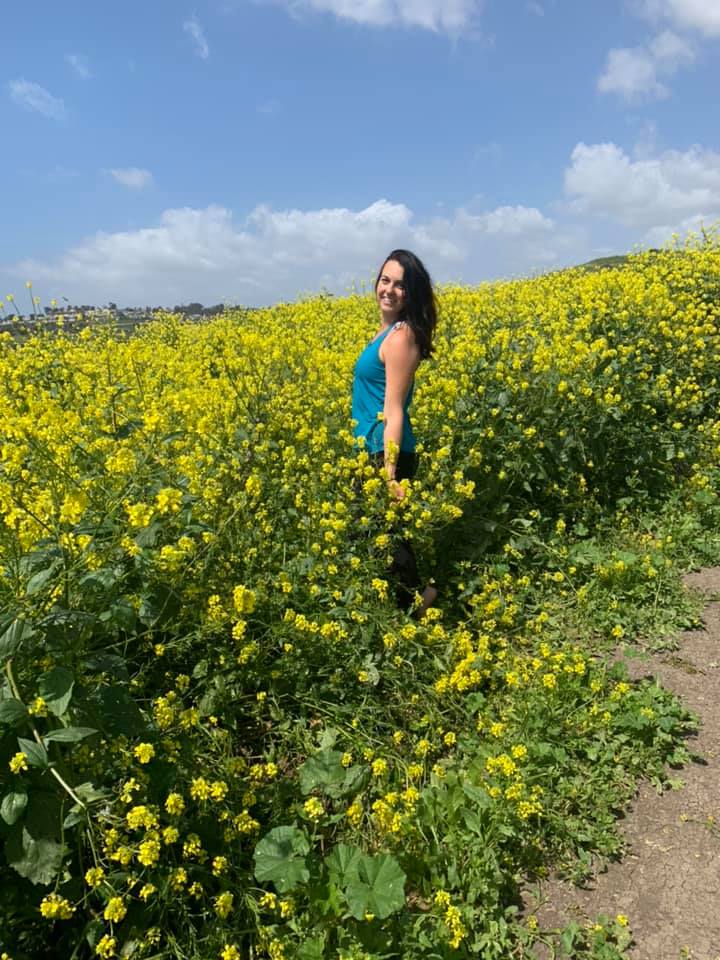 "The Remote Reinvention Business Program was EXACTLY what I needed when I first began looking for remote work! Camille provides practical advice that is easy to follow and gives step by step instructions on how to best showcase your skills. She is very encouraging and motivating, and the Facebook group has been wonderful in having a like-minded community. Anyone who wants to begin a remote career could benefit from this course!"
- Kristen, Voiceover Talent
Going Remote is the New Path to Retirement (and Freedom)!
Going remote is the BEST way to ensure a more certain future. Gone are the days of being downsized, aged out or stock market weary. Those outdated income models are at risk and limiting your possibilities for a flexible future.

Turning your skills into a service, and then growing that service into a sustainable remote business is the ULTIMATE control of your future. Knowing how to generate income remotely is no longer optional.
Your "someday" is today.

Whether you dream of a future of flexibility, travel or more financial security, you must start TODAY so that you're ready for the future of remote.
If you're ready to get started, then I'd like to introduce you to:
The Remote Reinvention Business Program
Turn Your Skills Into a Service and Have Remote Income Forever.
A 6-Week Guided Course and Coaching Experience
Plus 3 Additional Bonuses!
Get from Point A to Point Z (skip the rest of the alphabet) by focusing on the right path and making the right decisions.
The Remote Reinvention Business Program includes:

Four laser-focused, no-fluff training modules (with multiple short lessons)

Three deep-dive group coaching sessions + a BONUS live debrief session

Ready-made templates and plans to speed up your process

A community of your peers and support staff

Behind the scenes look at various remote business models

Guest experts

Q&A and More!
*LIMITED to 40 spots.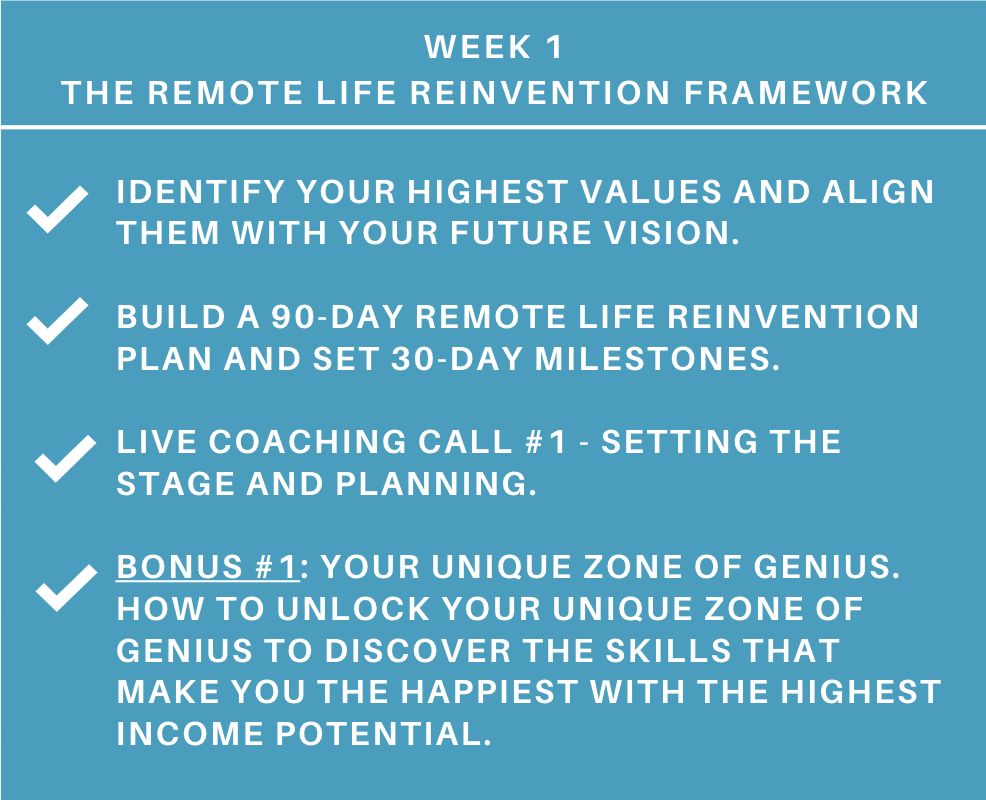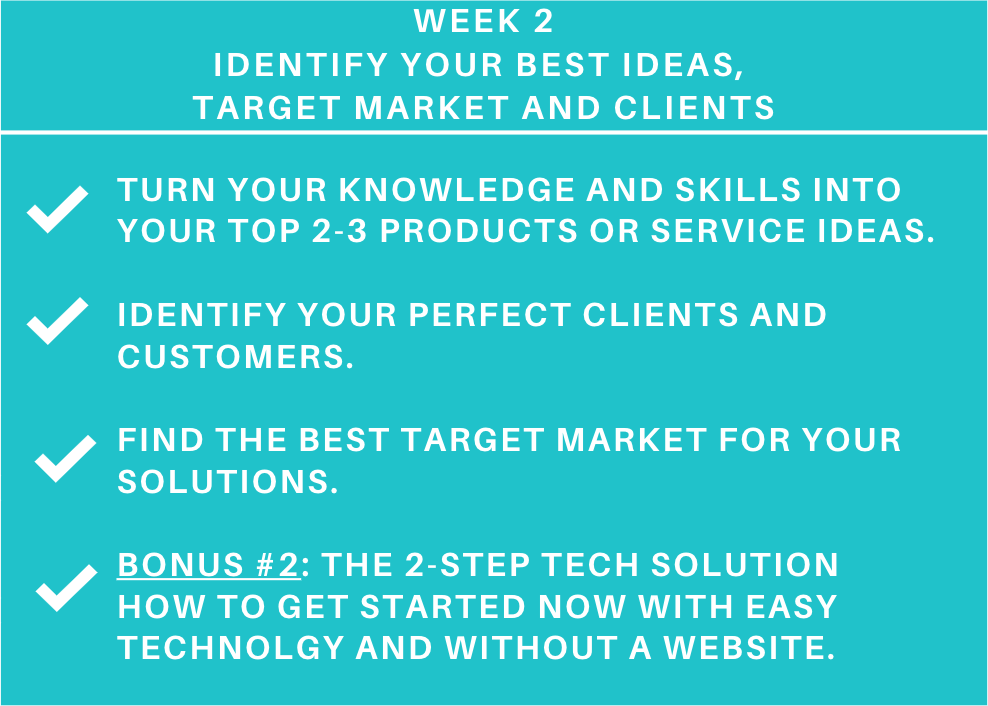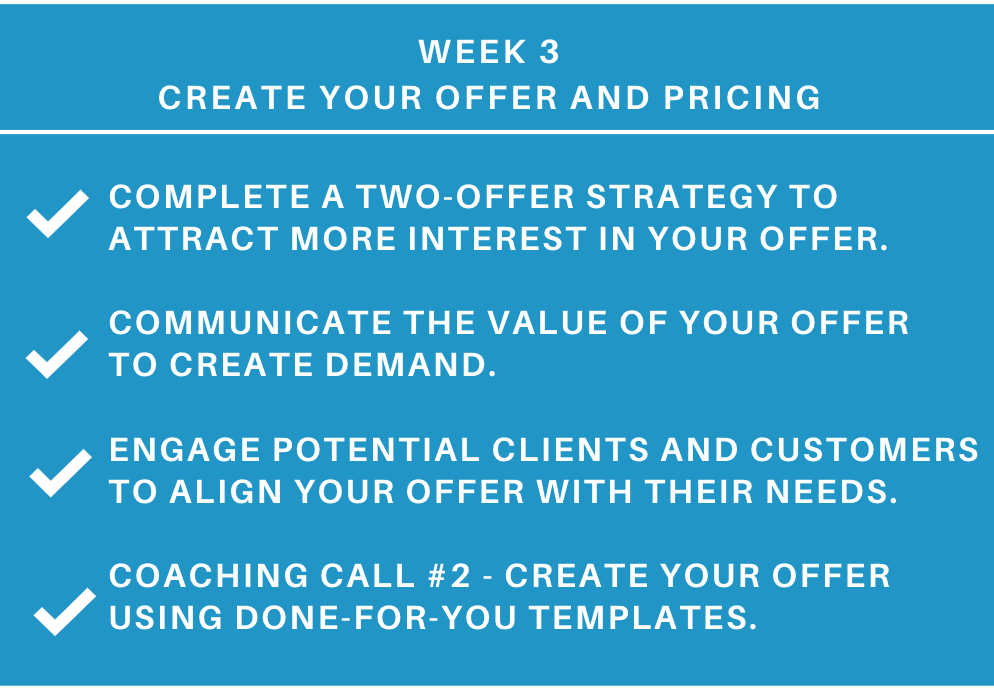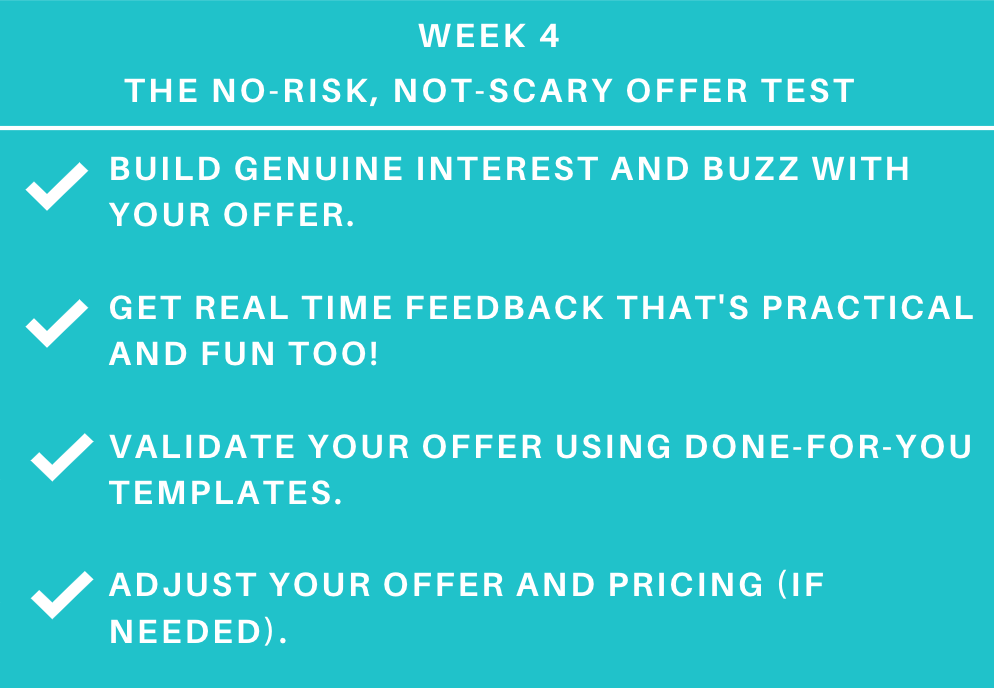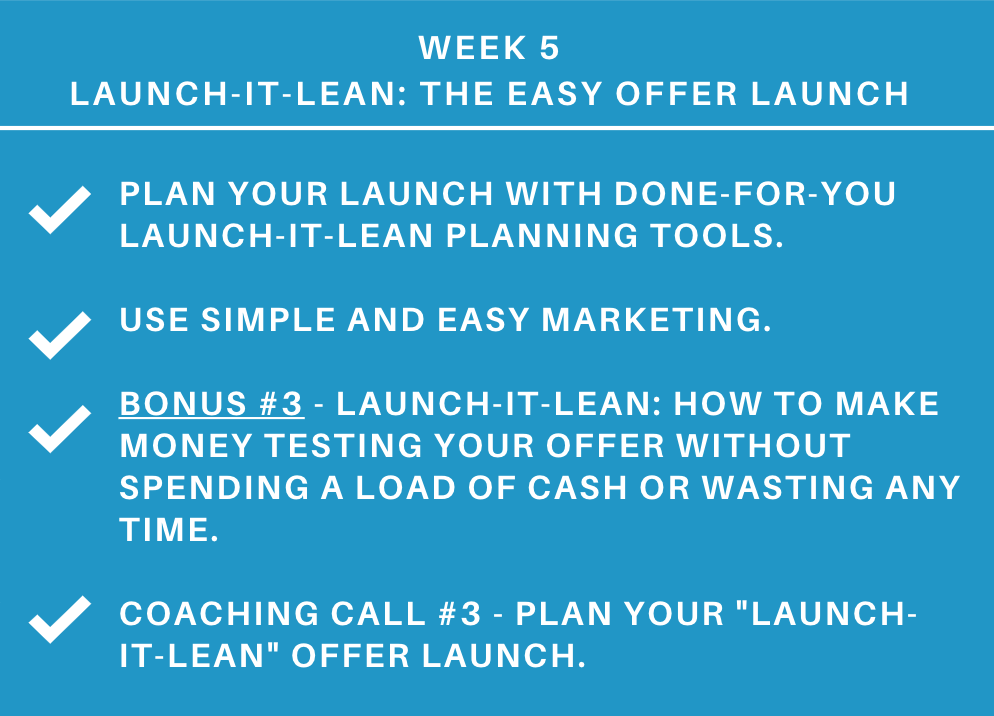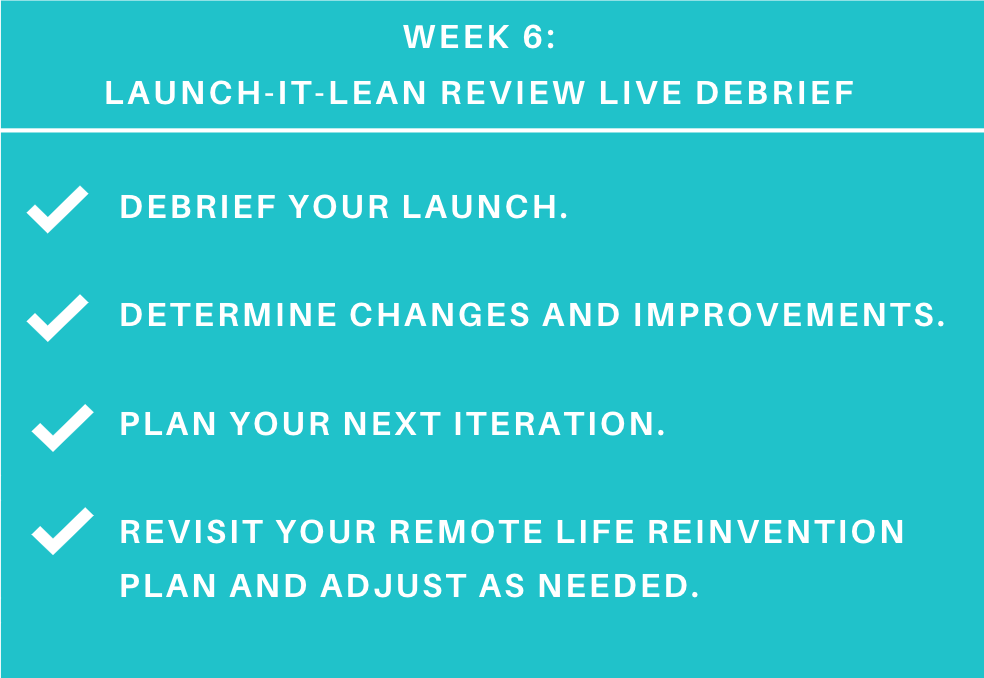 The 3 Coaching Calls plus BONUS Call includes:

Planning and support

Live question and answer sessions

Real-time review and guidance of your offers and pricing

Coaching for managing your transition to your remote future
The program is designed to help you gain clarity and confidence, get fast traction, and make the right decisions to get your remote business up and running quickly and effectively!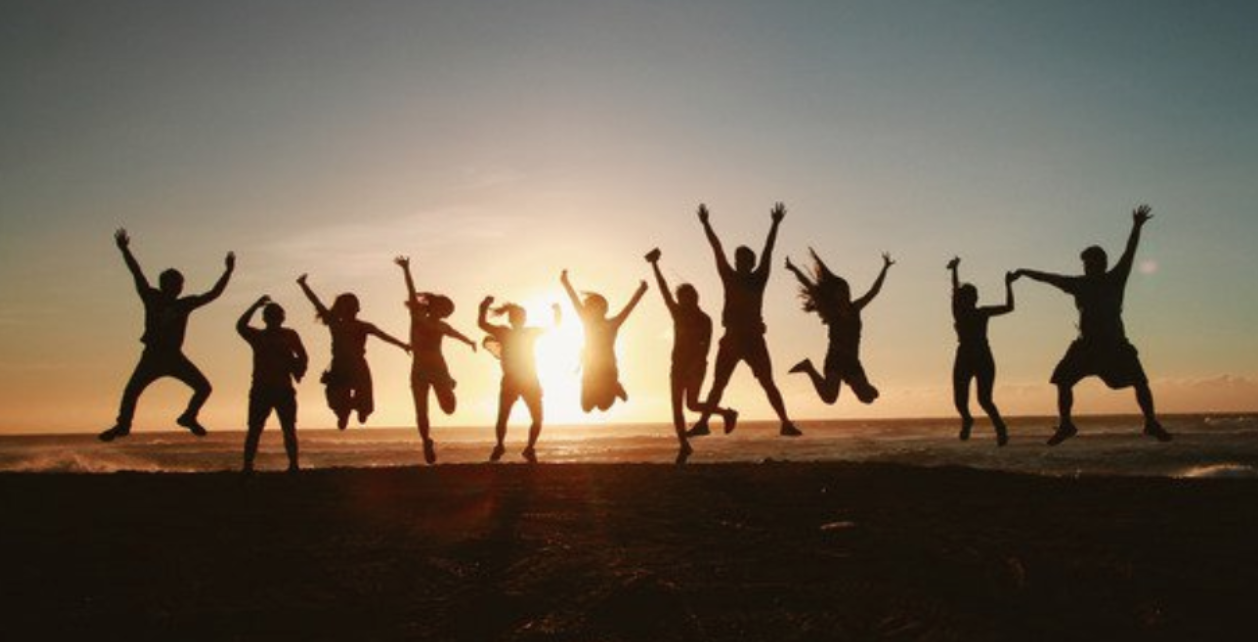 Total Value for the Remote Reinvention Business Program is $4,500.
*LIMITED to 40 spots.

This course is closed for enrollment.
LIMITED TIME: Another Great BONUS!
For a limited time, the Remote Reinvention Business Program also includes the wildly popular Remote Work 101: Work, Live and Travel Where You Want online course AND two additional bonuses!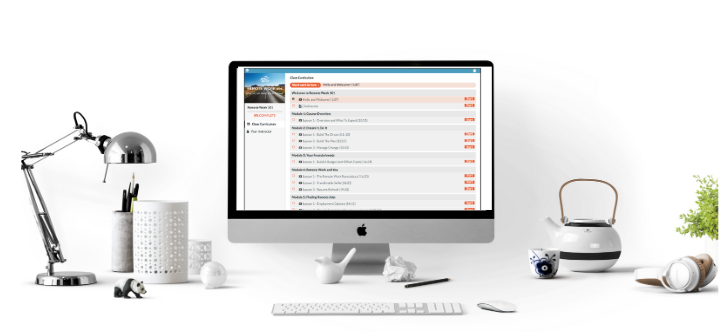 Remote Work 101 includes:
Access For Life, Self-Paced Online Training, PLUS TWO Bonuses!
An additional $1,350 value for ZERO cost.
Click here to see the Remote Work 101 Program.
The Remote Work 101 self-paced program is designed as the perfect foundational program for the Remote Reinvention Business Program.

Maybe You Can Relate?
In 2015, my husband, Bryce, and I had just come out of a rocky two-year period. Long hours at work, health issues and housing disasters caused us to ask if this traditional way of life—owning a home and going to the same workplace every day—was for us.
I had been at the same job for 11 years at that point. It felt safe and secure, and the idea of leaving that behind was really SCARY!
It took some time to build up the courage. I wish someone had told me sooner that I didn't need to be so scared.
Starting and growing a remote business while traveling was possible—I just didn't know how or where to look. If someone had just shown me the way, I would have left years ago instead of putting my life on hold.
You might be feeling just like I did—stuck and stagnant—but afraid to make the leap. I get it. But I'm here to help you overcome those hesitations, see new opportunities and take that leap that you've been dreaming about for so long.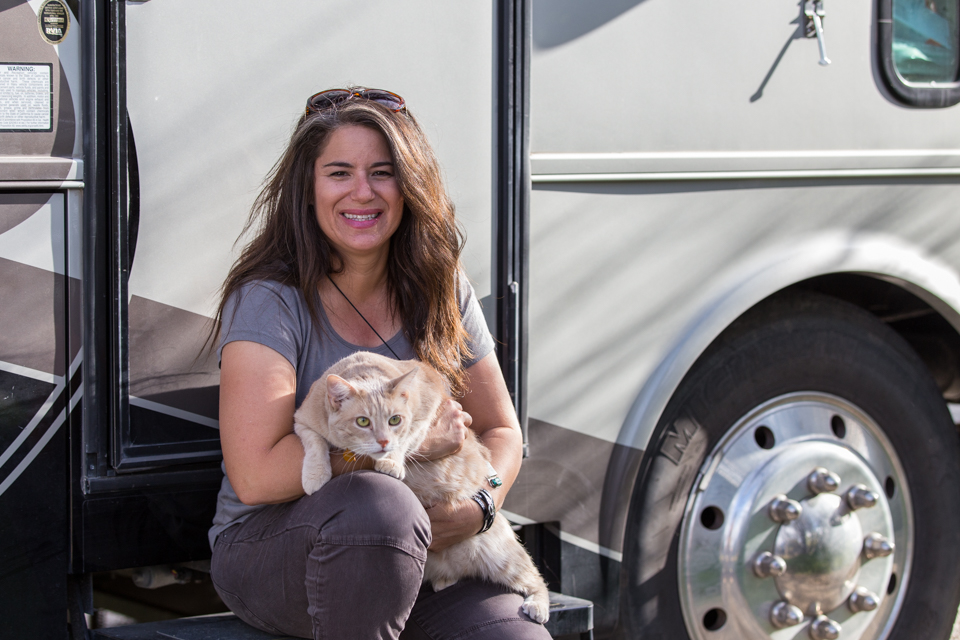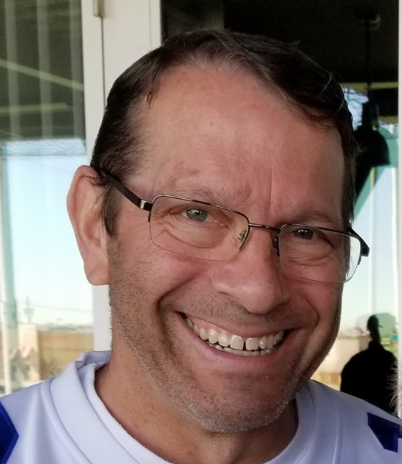 "Camille has developed a truly professional program divided into consumable modules with information that is grounded in clear logic, her professional experience, real life case studies and data. She makes going remote less scary and totally achievable."

Chris, Full-Time RVer
Frequently Asked Questions
How do I know if the Remote Reinvention Business Program is right for me?
The coaching program is right for you if you're just starting your remote business journey, you've been unsuccessful finding remote work or if you feel stuck in your current job. Additionally, the program works well if you are unclear about where to start, what business ideas will work best, or you have started an online business but aren't seeing the growth you expected. Lastly, the coaching program includes live support from me (Camille). If you're someone who needs or likes additional support and to ask questions and get answers from a real person with expertise in this subject, then this program is a good fit.
What if I need to earn remote income as soon as possible?
The Remote Reinvention Business Program will accelerate your results when you do the work. It's designed as a 6-week process with activities to help you meet specific goals. It can cut down on the time it would take to do your own research, reduce overwhelm and provide clarity on the right remote product or service offering for you. While it can't guarantee income, it can save you significant time and help you meet your goals faster than working on your own.
When does the program start and stop, and how long do I have access?
You will have lifetime access to all recorded and written content in the program. The first group coaching call is scheduled for Wednesday, August 12th, 2020 at 4:00 PT. The full schedule will be available in Coaching Session #1. The coaching sessions will be recorded and available if you cannot attend live. The complimentary Remote Work 101 self-paced course and the Remote Work School Facebook group are available immediately and you have lifetime access.
Why are you qualified to coach people in this program? Are you the real deal or just some lady on the internet?
Yes, I'm the real deal! #1. I spent 20 years in corporate America as a manager, trainer, and coach. I am certified in instructional design (adult learning) and have I've created countless corporate-wide development programs in multiple-industries. #2. I have a master's degree in virtual psychology and know how to help people overcome obstacles to achieve more fulfilling lives, especially remotely. #3 I have been a digital nomad since 2016, working remotely for longer than that, and have experimented with twelve different remote job types. #4. I have countless testimonials from people who I've helped transition to this lifestyle.
Do you offer refunds?
I want every client in the program to receive the value that they paid for...and more. You can explore the content for 14 days from the date of purchase. By day 14 if you decide that this program is not a good fit for you, please contact me for a refund at
[email protected]
, because of course, I want you to be happy!
The Remote Reinvention Business Program and Remote Work 101 course sound awesome! How can I get started?
You can enroll today and get immediate access to the Remote Work 101 self-paced course and the Remote Work School Facebook group! The first Remote Reinvention Business Coaching session will begin on Wednesday, August 12th 2020 at 4:00 PM PT. You will be notified by email of the start date and instructions for joining the call. I look forward to seeing you in the program and supporting you in your remote business journey!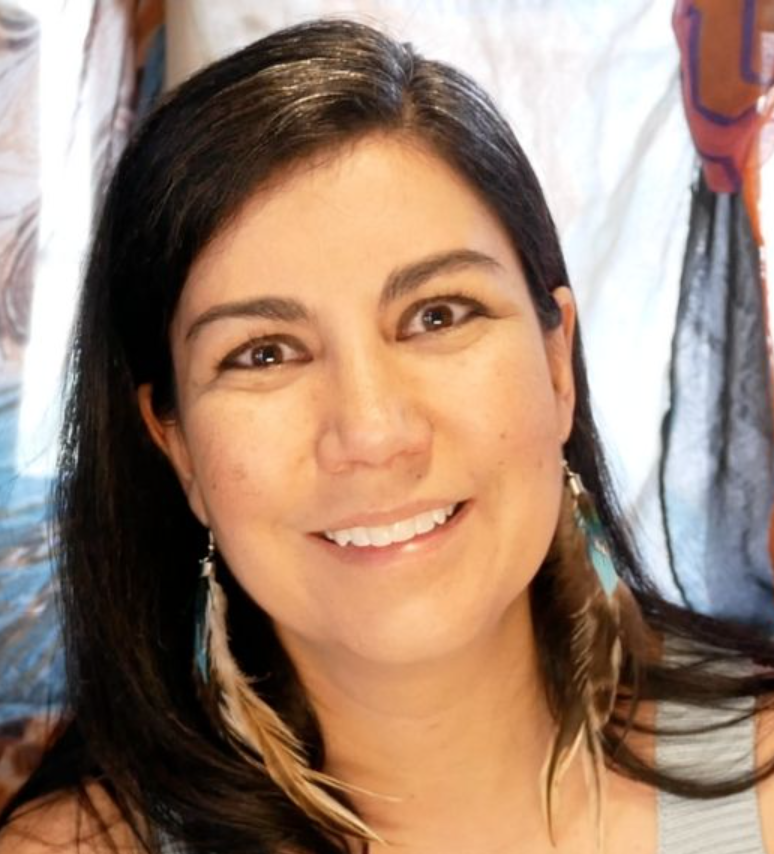 "Camille has this ability to see you. Like the real you. The part that you know is there, but you hide because you don't think anyone else sees it. I worked with Camille to talk business strategy and make sure I was on the right path, instead I received a description of the unique gifts I'm offering to the world. Beyond strategy, beyond next steps, I received confirmation that my business was beyond technical skill and a good website, but all heart, all truth, and a vision of changing lives. Camille will get you beyond sales funnels and email lists and to the heart of what you bring to this world and how to bring it to your business."

- Jessica, Videographer
This course is closed for enrollment.