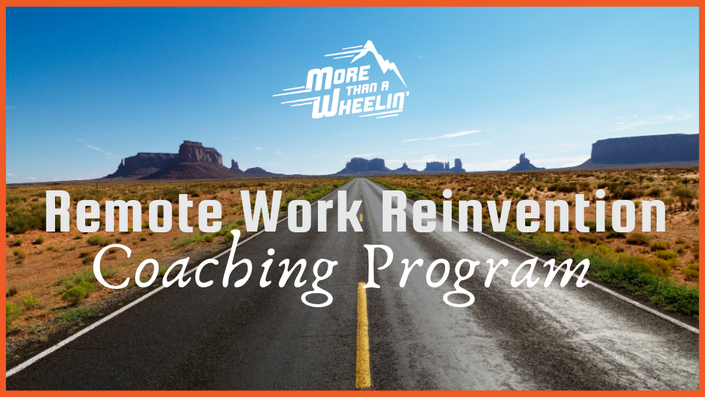 Remote Work Reinvention Coaching Program
A 90-Day Program To Help You Reach Your Remote Work and Travel Future.
Imagine if it was possible to live the lifestyle you want sooner than you think.
Where would you go?
What would you do?
Do you have a vision yet?
If you're dreaming about traveling more, seeing the country, or having more flexibility in your life, there's an answer.
The ability to go where you want, work when you want, and be in charge of your own day is within reach—in fact, it is closer than you think.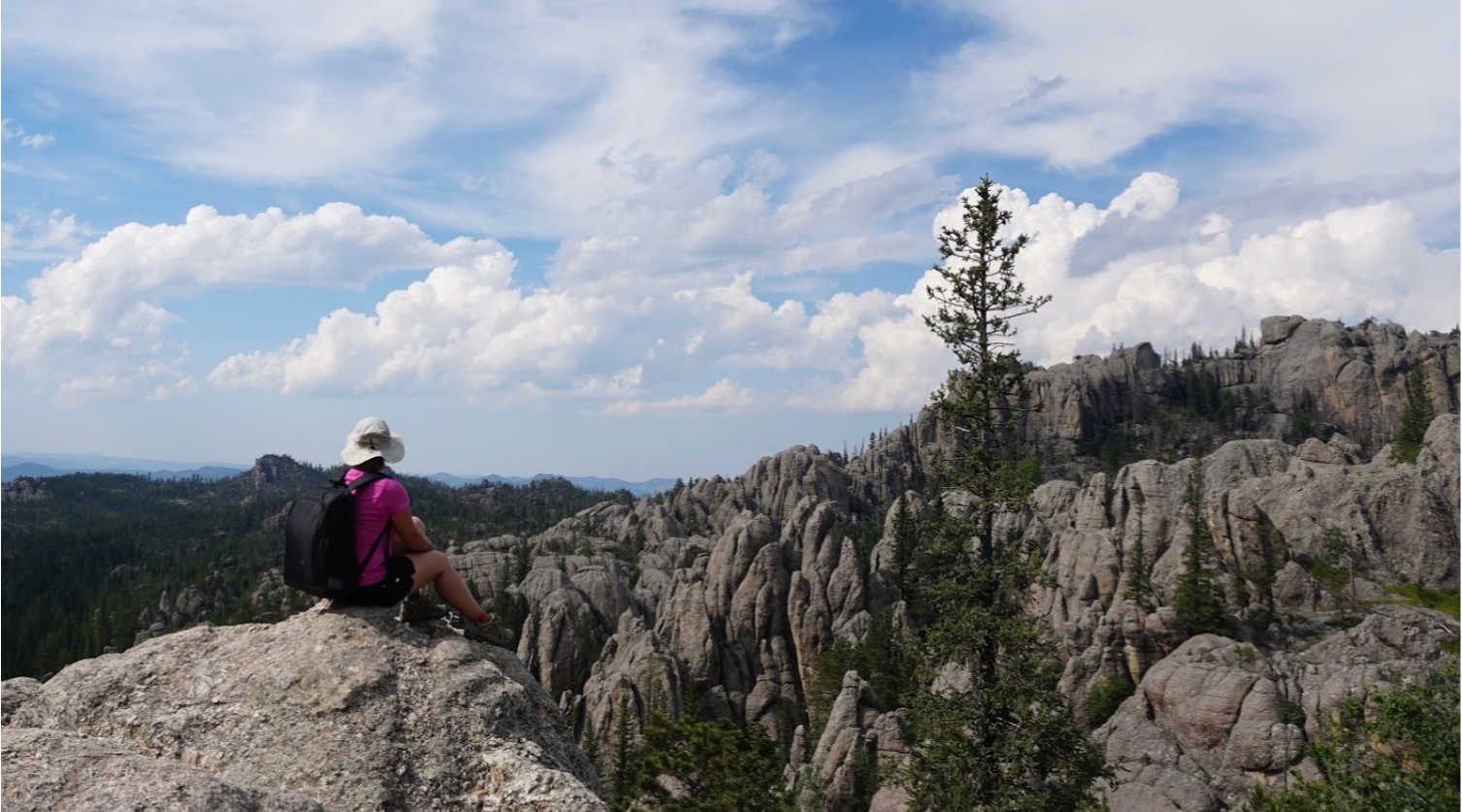 You could be:

Creating your own schedule

Working from anywhere

Traveling more or full-time


Living life on your terms
Working remotely and traveling sounds amazing, right?

It can be.
But getting to that point can be overwhelming and downright terrifying.
Before you start "Googling" remote work, putting your decade old resume on LinkedIn, and telling your family and friends about your BIG dream...
...You MUST read this!
Working remotely can be a reality if you:
Know how YOUR SKILLS can transfer into a remote role

Understand the VALUE that you bring to an employer or client
Can SHARE what you do with others
Know how to PRICE your services or EARN INCOME that supports your lifestyle
If you are struggling with any of these, then I want to introduce you to:
The Remote Work Reinvention Coaching Program
A 90-Day Online Group Coaching Program To Help You Reach Your Remote Work and Travel Future.
This Coaching Program includes:
6 live group coaching sessions


4 office-hour sessions

for targeted coaching



Bonus trainings to enhance your learning


Guest experts

Q&A and More!
---
Here's What You'll Get In Each Session:
Session #1: Your 90 Day Vision and Plan
Design a remote work transition plan based on your goals and focused on the right steps and resources. Address challenges, fears, and get tools to manage the emotional journey of becoming a remote worker.
Session #2: Your Skill Sets and Remote Job Options
Evaluate your skills inventory and discuss the remote job options that fit your skills and interests.
Session #3: Resume and Job Platform Profile Reviews
Make real-time updates of 2-3 student resumes and profiles on various platforms like LinkedIn and Upwork.
Session #4: Your Earning Potential + Proposal Templates
L
earn how to earn based on the value you provide. We'll adjust your money mindset and discuss how to create winning proposals for jobs or clients using proposal templates from the program.
Session #5: Mock Interviews and Pitches
Live practice interviews and pitches with expert feedback and input on areas to improve.
Session #6: Wrap-up and Development Plan
Set new goals to prepare you for your next 90 days of development. You will leave with a custom development plan so that you continue your learning and growth.
Additionally, you'll get 4 office hour sessions:
These are designed to dig deeper into any area where you need additional support and accountability

This is your time to ask questions or address challenges

Get a real-time review and update of your resume or job platform profile reviews

Discuss ideas for other income streams (including starting a business, blogging, and more!)
Everything is designed to help you get clarity, gain confidence, and make the right decisions to reach your remote work and travel future.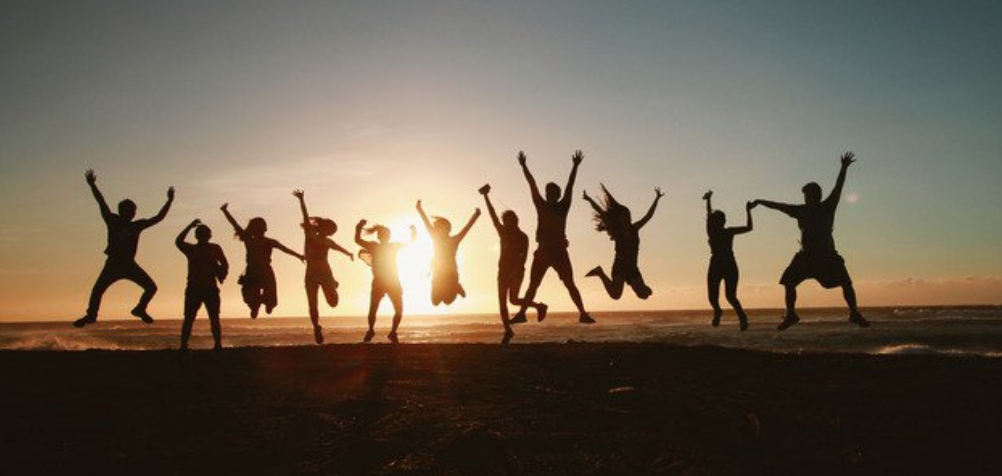 The coaching program is valued at $1,800.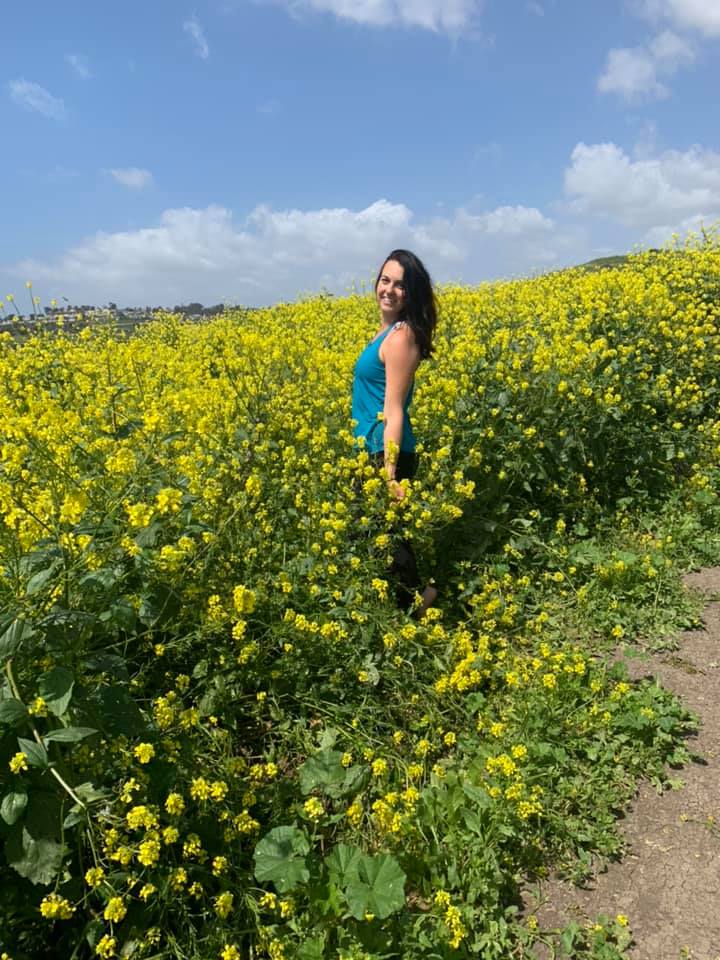 "The Remote Work Porgram was EXACTLY what I needed when I first began looking for remote work! Camille provides practical advice that is easy to follow and gives step by step instructions on how to best showcase your skills. She is very encouraging and motivating and the Facebook group has been wonderful in having a like-minded community. Anyone who wants to begin a remote work career could benefit from this course!"
- Kristen, Voiceover Talent
For a limited time, the Remote Work Reinvention Coaching Program also includes the wildly popular Remote Work 101: Work, Live and Travel Where You Want online course AND two additional bonuses!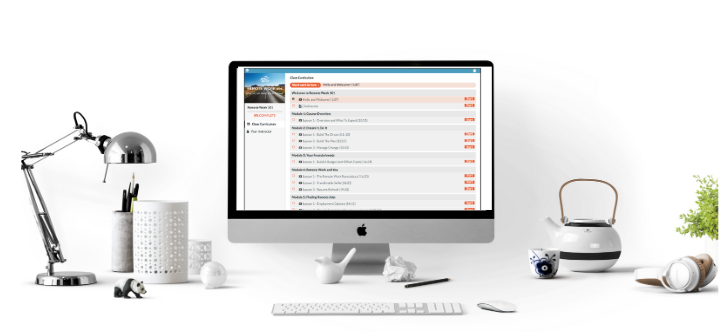 What you'll get in Remote Work 101
Lifetime Access, Self-Paced Online Training
A $600 value.
Module #1 Course Overview
Lesson 1 What to expect and best practices for how to take the course

Lesson 2 The Remote Work School Facebook community
Module #2 Dream It, Do It
Lesson 1 Build the dream


Lesson 2 Build the plan

Lesson 3 Manage change
Module #3 Your Financial Needs
Lesson 1 Build a budget and offset your costs

Lesson 2 Dynamic budgeting tool (to customize your budget)
Module #4 Remote Work and You
Lesson 1 The Remote Work Roundabout (a.k.a your remote options)

Lesson 2 Your transferable skills

Lesson 3 Resume refresh - build a remote work resume
Module #5 Finding Remote Jobs
Lesson 1 Employment options


Lesson 2 The job search and how to avoid scams

Lesson 3 Flexjobs overview

Lesson 4 Upwork overview and profile set-up

Lesson 5 LinkedIn overview and profile set-up
Module #6 Interview Resources and Tips
Lesson 1 The remote job interview


Lesson 2 The remote job offer (and how to negotiate pay)
Module #7 Your Mobile Office
Lesson 1 Set-up and hardware


Lesson 2 Tools and software

Lesson 3 Stay connected (internet options)
The Remote Work 101 self-paced program also includes 7 Expert Interview Lessons ranging from how to talk to an employer about working remotely, to should you start a blog as business and more!
The Remote Work 101 self-paced program is designed to fit perfectly with the Remote Work Reinvention program, to set the stage for what you will implement in the coaching sessions.
You also get these two additional bonuses!
Bonus #1 Private Remote Work School Facebook Community


This includes: a supportive community, job leads, and Q&A. A $500 value.

Bonus #2 5-Pack Resume/Cover Letter Templates

This includes: Done-for-you templates that will save you hours of work and heartache. A $150 value.
The total value of the Remote Work Reinvention Coaching program plus everything included in the Remote Work 101 self-paced training program and two additional bonuses is valued at $3,050.
This course is closed for enrollment.
Your Instructor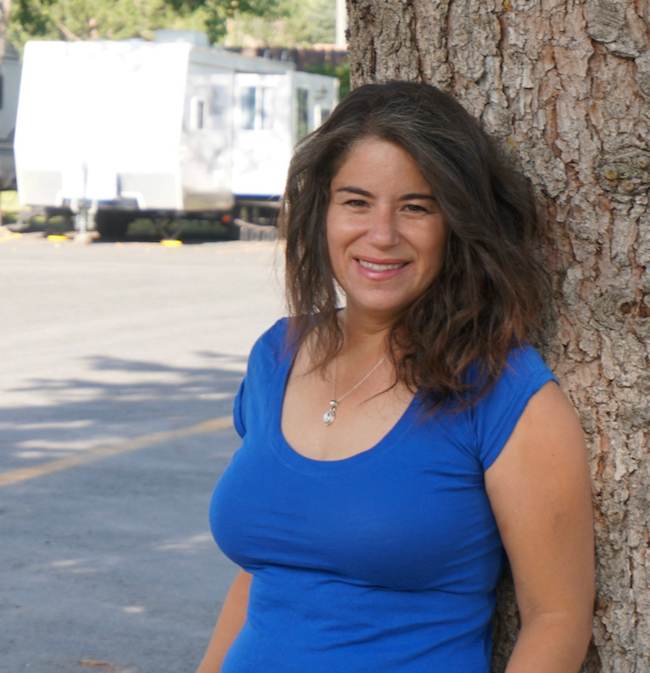 Hi! I'm Coach Camille.
I spent twenty years as a corporate trainer helping hundreds of people land jobs, develop skills and get promotions and raises. Additionally, with a master's degree in counseling psychology, I've coached people on how to maximize their talents and build confidence in their abilities.
I've been working remotely part-time for over a decade. In 2016, I finally pulled the plug and walked away from my corporate job to work and travel full-time from my RV. Since then, I've experimented with over 12 different remote jobs and business ideas to test the right fit for me. Today, I run a thriving fully remote coaching and digital course business.
I understand firsthand what it's like to let go of security to pursue a life filled with more meaning, flexibility and freedom.
I can help you do the same.
My Story
"The sofa made me do it."
That's what I tell people when they ask why I left everything behind, including a good paying job, to travel North America in an RV.
My husband, Bryce, and I had just come out of a rocky two-year period. Long hours at work, health issues, and housing disasters caused us to ask if this traditional way of life—owning a home and going to the same place everyday—was for us. The tipping point was having to buy furniture for our nearly empty home of two years.
Buying furniture was the final step to 'settle into our lives' and, frankly, it freaked us out. Furniture seemed heavy and permanent.
Also, having to decide between a taupe or camel colored sofa pushed us over the edge. The whole experience led us to question: why are we doing this? There has to be more to life than this—right?
I had been at the same job for 11 years at that point. It felt safe and secure, and the idea of leaving that behind was really SCARY!
It took some time to build up the courage. I wish someone had told me sooner that I didn't need to be so scared.
Remote work and earning an income while traveling was possible—I just didn't know how or where to look. If someone had just shown me the way, I would have left years ago instead of putting my life on hold.
You might be feeling just like I did—stuck and stagnant—but afraid to make the leap. I get it. But I'm here to help you overcome those hesitations, see new opportunities, and take that leap that you've been dreaming about for so long.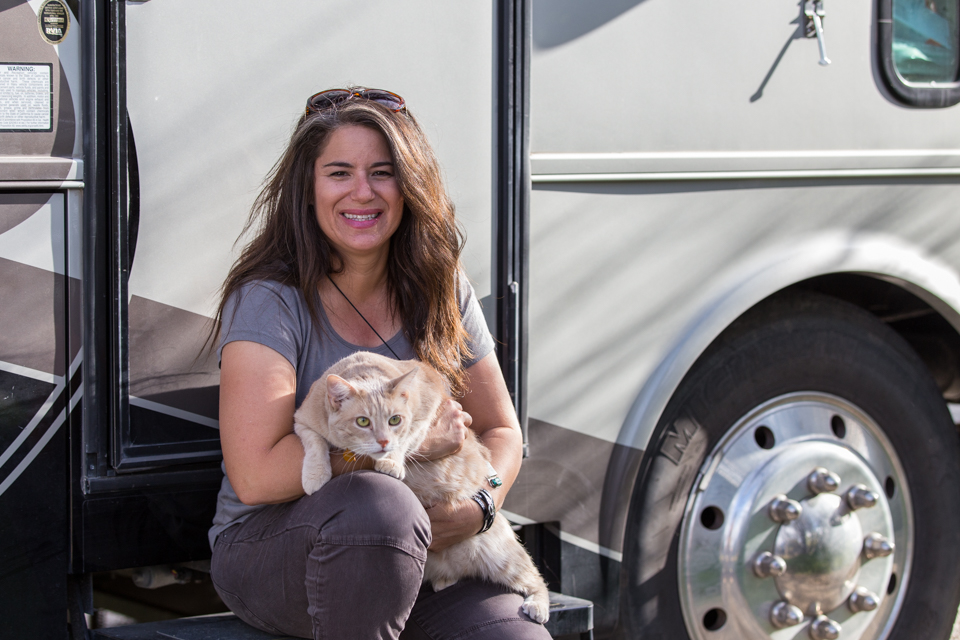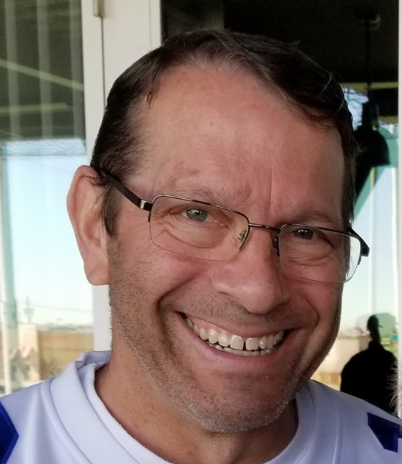 "Remote Work School inspires and creates excitement for anyone interested in remote work. Camille has developed a truly professional program divided into consumable modules with information that is grounded in clear logic, her professional experience, real life case studies and data. She makes remote work less scary and totally achievable."

Chris, Full Time RVer
Frequently Asked Questions
How do I know if the Remote Work Reinvention Coaching program is right for me?
The coaching program is right for you if you're just starting your remote work journey, you've been unsuccessful finding remote work, or if you feel stuck in your current job. Additionally, the course works well if you are unclear about where to start, what jobs you can do remotely, or if you have the right skills to work remotely. Lastly, the coaching program includes live support from me (Camille). If you're someone who needs or likes additional support and to ask questions and get answers from a real person with expertise in this subject, then this program is a good fit.
What if I'm not ready to travel or work remotely yet?
The earlier you start planning for your remote work journey, the better position you'll be in financially and emotionally. You'll be more knowledgeable, better skilled, and increase the likelihood of finding better remote work and income opportunities. These elements are critical to the success of your transition.
What if I need remote work as soon as possible?
The Remote Work Reinvention Coaching program will accelerate your results when you do the work. It's designed for a 90-day process with activities to help you meet specific goals. It can cut down on the time it would take to do your own research, reduce overwhelm, and provide clarity on the right remote jobs for you. While it can't guarantee employment, it can save you significant time and help you meet your goals faster than working on your own.
What if I'm semi-retired, haven't worked in a while, or never worked remotely?
The Remote Work Coaching program along with the Remote Work 101 online course, are a perfect fit if you are getting back into the workforce or concerned about your skills. They are designed to help you increase your confidence and even uncover skills that you might not know are valuable in a remote work environment. And you'll get support and ideas from a trained coach and a community of people who share similar experiences.
Will the Remote Work Reinvention program help me if I already have work-from-home or remote work experience?
Absolutely. Working remotely from home is quite different than working from the road or while you're traveling, and the program is designed to address those specific challenges. The program will also be helpful if you are unsatisfied with your current remote job or salary, as we talk about negotiating salary or freelance pricing terms.
Will the program help me if I want to start a remote business?
The Remote Work Reinvention program covers traditional employment, freelancing, and independent contract work. While we don't focus on how to build a business, many of the topics will be helpful if you plan to start a virtual business. The open office hours are a great time to discuss specific topics like this. In short, this program is a great starting place and stepping stone to starting your own business, but it does not go into depth on that subject. If you are looking to launch a virtual business soon, contact me at
[email protected]
as I can direct you to specific resources.
When does the program start and stop, and how long do I have access?
You will have lifetime access to all recorded and written content in the program. The coaching sessions and office hours begin on Tuesday, June 18th, 2019. The full schedule will be available in coaching session #1. The coaching sessions will be recorded and available if you cannot attend live. The Remote Work 101 self-paced course and the Remote Work School Facebook group are available immediately and you have lifetime access. The 5-Pack Resume Templates bonus will be available approximately two weeks after you enroll in the program. You will be notified by email when they are available in your account.
Why are you qualified to coach people in this program? Are you the real deal or just some lady on the internet?
Yes, I'm the real deal! I have four specific qualifications: #1. I understand what employers and hiring managers need—I spent 20 years in corporate America as a manager, trainer, and coach. I've created employee development programs, designed job roles and responsibilities, and hired teams of people. I have also worked as a job placement consultant and helped place hundreds of people in jobs. #2. I've been coaching and teaching courses for over 20 years. I design everything using best practices for adult learners. #3. I have a master's degree in counseling psychology and know how to help people overcome obstacles to achieve more fulfilling lives. #4. I have countless testimonials from people who I've helped transition to this lifestyle. Lastly, I have been working remotely for many years and personally understand what it takes to be a successful.
Do you offer refunds?
I want every student in the program to receive the value that they paid for...and more. You can explore the content for 14 days from the date of purchase. By day 14 if you decide that this program is not a good fit for you, please contact me for a refund at
[email protected]
, because of course I want you to be happy!
The Remote Work Reinvention and Remote Work 101 programs sound awesome! How can I get started?
You can enroll today and get immediate access to the Remote Work 101 self-paced course and the Remote Work School Facebook group! The first coaching session will begin on Tuesday, June 18th 2019. You will be notified by email of the start date and instructions for joining the call. I look forward to seeing you in the program and supporting you in your remote work journey!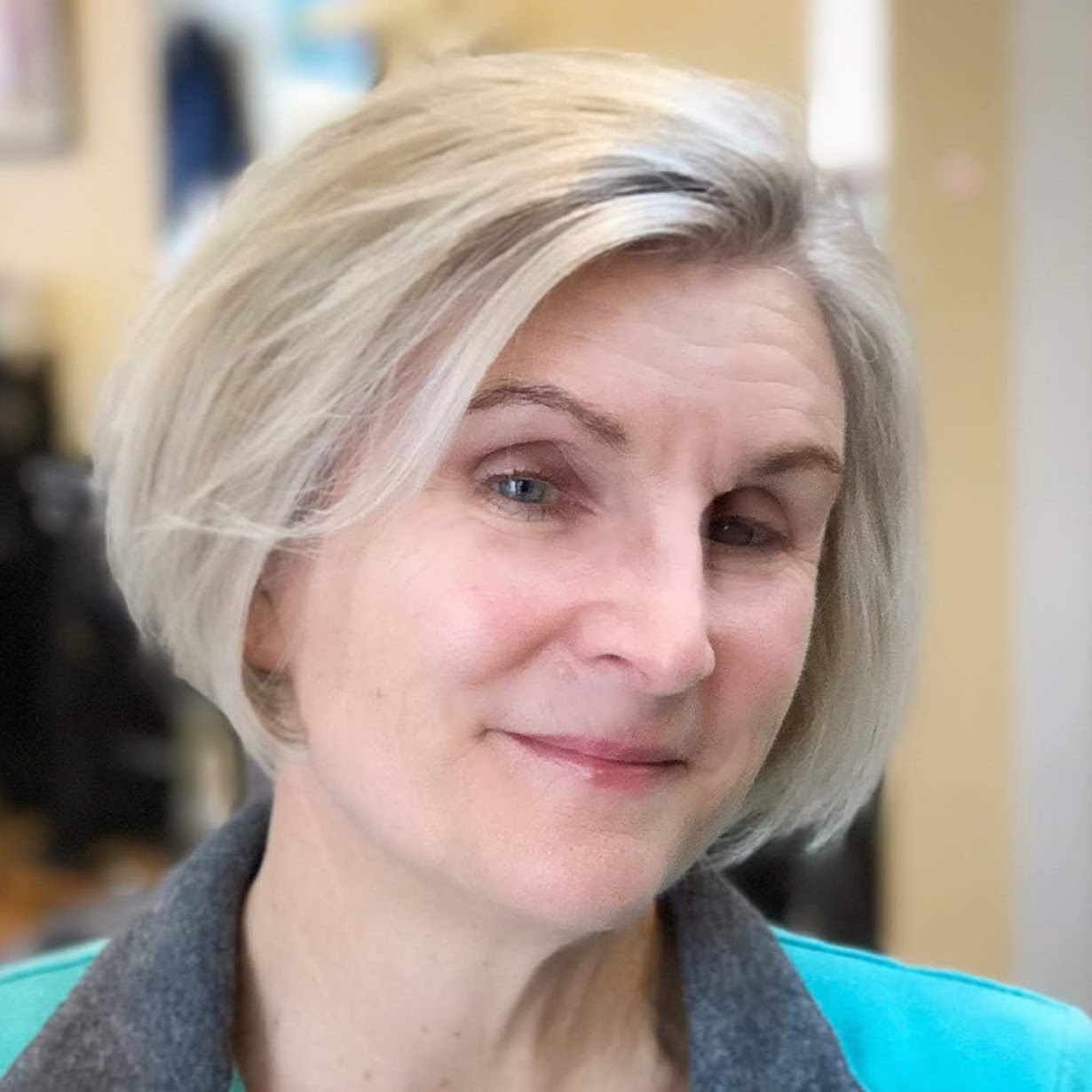 "Camille—I GOT THE JOB! I never could have down it without your teaching and coaching."
-Kelley, Virtual Program and Coaching Coordinator
This course is closed for enrollment.