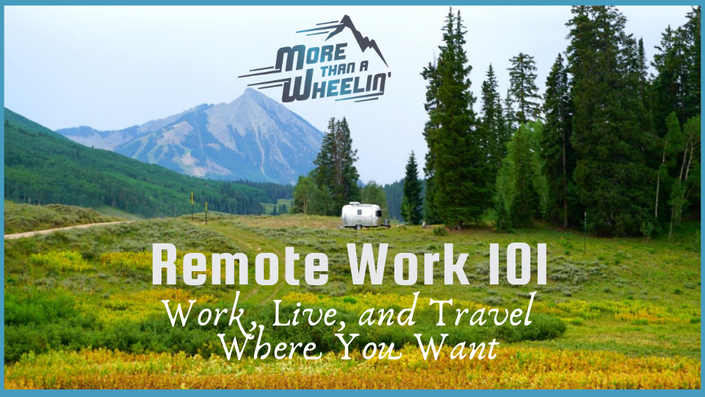 Remote Work 101
Work, Live, and Travel Where You Want
Work, Live, and Travel Where You Want
This is what you've been dreaming about.
And you've finally made one of the BIGGEST decisions of your life.
After years of dreaming about it, you're ready to live a life of freedom and flexibility...
But then a pandemic hit and threatened your plans.
You Know Going Remote Is The Answer, But You're Concerned.
Letting go of security or the idea of a "traditional" job scares you the most. Even though you know that remote work is possible, you still have concerns about how to find it and if it will bring in enough money.
While you're open-minded about jobs you could do, you worry about starting over, getting scammed or having to do menial tasks.
But haven't you already spent enough time paying your dues in jobs you didn't even like?
You'd rather have the satisfaction of work you enjoy while also getting paid what you're worth.
You've worked long and hard enough, haven't you?
It's time to work on your terms and FINALLY live life your way.
Learning how to work remotely is the BEST path to set you up for the future.
Can you relate to any of these:
Dreaming about a life of travel and flexibility?

Unsure of what remote job opportunities are available?

Concerned if you're qualified for remote jobs?

Skeptical about online jobs?

Nervous about not making enough money?

Overwhelmed by the transition to a remote lifestyle?
If these are your thoughts, then Remote Work 101 is for you.
What You'll Get In Remote Work 101
Remote Work 101 is a complete system built with high-value resources to help you find remote work and be successful in your remote work career.
Access For Life, Self-Paced Online Training

Course Curriculum + Expert Videos
This includes: 7 self-paced modules, 7 expert interviews and 6 activity sheets to immediately apply your learning (see curriculum below). A $600 value.
Plus 2 Additional Bonuses!

Bonus #1 Private Remote Work School Facebook Community

This includes: a supportive community, job leads and one live Q&A session every month. A $500 value.


Bonus #2 5-Pack Resume/Cover Letter Templates + Resume Checklist!

This includes: done for you templates that will save you hours of work and heartache. A $250 value.
Total value for Remote Work 101 and the bonuses is $1,350!
For topic details see the Class Curriculum below.
Watch Lesson 1 for a sample of the training, too.
Course Curriculum
Welcome to Remote Work 101
Available in days
days after you enroll
Module 1: Course Overview
Available in days
days after you enroll
Module 2: Dream It, Do It
Available in days
days after you enroll
Remote Work 101 will help you:

Put your dreams into actions plans.

Build more confidence in your skill set.

See remote work opportunities you didn't see before.

Identify companies and jobs that can be done remotely.

Position yourself effectively in your resume and online.

Interview for a remote job and negotiate through a job offer.

Navigate internet connectivity when working remotely.

Find ways to offset your costs so that you expand your remote work opportunities.
Your Instructor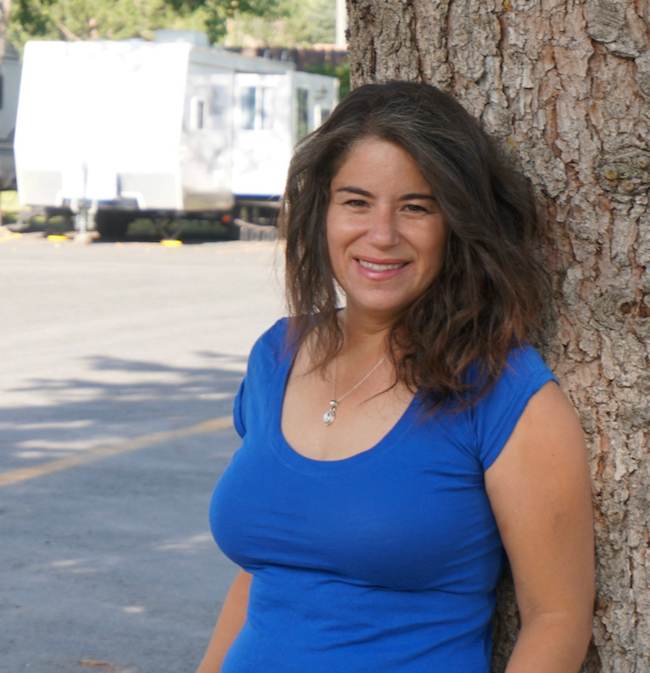 Hi! I'm Coach Camille.
I spent twenty years as a corporate trainer helping hundreds of people land jobs, develop skills and get promotions and raises. Additionally, with a master's degree in counseling psychology, I've coached people on how to maximize their talents and build confidence in their abilities.
I've been working remotely part-time for over a decade. In 2016, I finally pulled the plug and walked away from my corporate job to work and travel full-time from my RV. Since then, I've experimented with over 12 different remote jobs and business ideas to test the right fit for me. Today, I run a thriving fully remote coaching and digital course business.
I understand firsthand what it's like to let go of security to pursue a life filled with more meaning, flexibility and freedom.
I can help you do the same.
My Story
"The sofa made me do it."
That's what I tell people when they ask why I left everything behind, including a good paying job, to travel North America in an RV.
My husband, Bryce, and I had just come out of a rocky two-year period. Long hours at work, health issues and housing disasters caused us to ask if this traditional way of life — owning a home and going to the same workplace every day — was for us. The tipping point was having to buy furniture for our nearly empty home of two years.
Buying furniture was the final step to settle into our lives, and frankly, it freaked us out. Furniture seemed heavy and permanent.
Also, having to decide between a taupe or camel colored sofa pushed us over the edge. The whole experience led us to question: "Why are we doing this? There has to be more to life than this — right?"
I had been at the same job for 11 years at that point. It felt safe and secure, and the idea of leaving that behind was really SCARY!
It took some time to build up the courage. I wish someone had told me sooner that I didn't need to be so scared.
Remote work and earning an income while traveling was possible — I just didn't know how or where to look. If someone had just shown me the way, I would have left years ago instead of putting my life on hold.
You might be feeling just like I did — stuck and stagnant — but afraid to make the leap. I get it. But I'm here to help you overcome those hesitations, see new opportunities and take that leap that you've been dreaming about for so long.
See What People Are Saying About Remote Work 101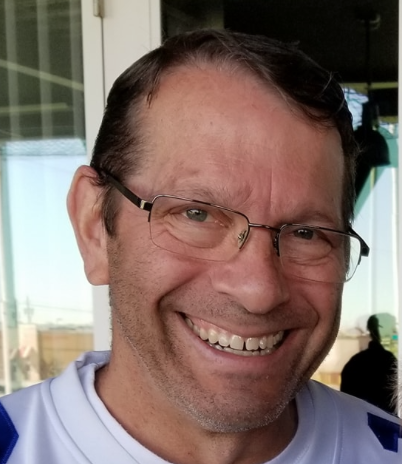 "Remote Work 101 inspires and creates excitement for anyone interested in remote work. Camille has developed a truly professional course divided into consumable modules with information that is grounded in clear logic, her professional experience, real life case studies and data. She makes remote work feel less scary and totally achieveable."

Chris, Full-Time RVer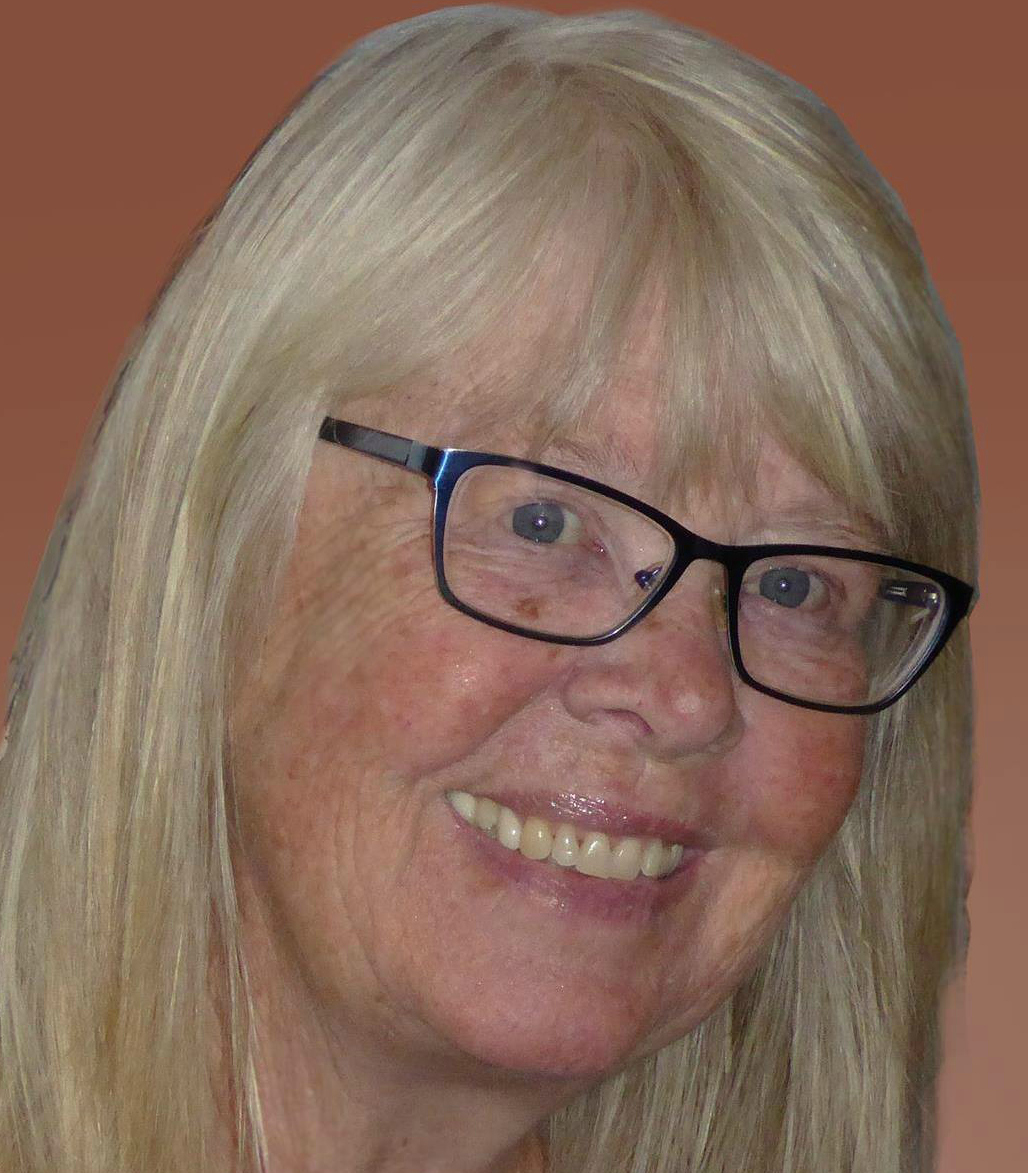 "Camille has a real talent for tuning into people and helping them move through their challenges. Anyone choosing to enlist her help will be met with warmth and wisdom."

- Britt, Videographer and Video Transcriptionist

"I can't thank you enough for giving me the opportunity to live my dream. You do so much more than help people find remote jobs...you give them the chance to live a fuller life and to follow their dreams. Thanks Camille."

- Leah, Digital Nomad
Frequently Asked Questions
How do I know if Remote Work 101 is right for me?
Remote Work 101 is right for you if you're just starting your remote work journey, new to working remotely or if you feel stuck in your current job. Additionally, the course works well if you are unclear about where to start, what jobs you can do remotely or if you have the right skills to work remotely. Lastly, if you want more support, to be connected to a remote work community, and possibly to fast track finding a remote job, this course is a good fit. This course is not a good fit if you are already an online entrepreneur or have extensive remote work experience while traveling. Although, I'm sure you'd still learn some things.
What if I'm not ready to work remotely or travel yet (e.g. 2 years or more)?
Now is the perfect time to start Remote Work 101. The longer lead time you have the better. You'll be better prepared, more knowledgeable and increase the likelihood of finding better remote work opportunities.
What if I need to move quickly and get a job as soon as possible?
Remote Work 101 is designed to cut down on the time it would take to do your own research, reduce overwhelm and provide clarity on the right remote job for you. While the course can't guarantee employment, it can save you time and provide you with the right tools and approach to improve your remote work job search.
What if I'm semi-retired or have been out of the workforce for a while?
Remote Work 101 is a particularly good fit if you are getting back into the workforce. It's designed to increase confidence in your own skills and even uncover skills that you might not realize are valuable in a remote work environment. And you'll get support, ideas and a community who shares your values.
Will Remote Work 101 help me if I already have work-from-home (a.k.a. remote work) experience?
In most cases Remote Work 101 will still benefit you even if you have work-from-home/remote work experience. Working remotely from home is quite different than working from the road, and the course is designed to help you navigate the unique challenges of traveling while working remotely (a.k.a. a digital nomad). The course may still be beneficial if you're looking to improve your current work-from-home employment.
Will Remote Work 101 help if I'm starting a virtual business?
Remote Work 101 covers traditional employment, freelancing and independent contract work. And it's a great stepping stone for running a virtual business in the future. However, it's not a good fit if you are looking to start a business now. It does offer bonus lessons on what it's like to run a virtual business and turn your blog into a business, however these are beginner level lessons. If you are looking to launch a virtual business soon, then the Remote Reinvention Business Program is a great fit for you. Please click the link to this program immediately following the FAQ section for all the details. As an added bonus, it includes lifetime access to Remote Work 101.
When does the course start and stop, and how long do I have access?
The course starts as soon as you enroll and you have lifetime access.
How is Remote Work 101 designed? Do I have to attend meetings?
Remote Work 101 is an online course organized into self-paced modules and lessons. The lessons are recorded videos with PDF activity guides so that you can apply your learning. An optional bonus Facebook group is available if you want to join a community. Additionally, I do occasional live video within the Facebook group that you can access at any time.
Why are you qualified to teach this course?
I have four specific qualifications to teach this course. #1. I understand what employers and hiring managers need - I spent 20 years in corporate America as a manager, corporate trainer and coach. I've created employee development programs, designed job roles and responsibilities, and hired teams of people. Early in my career, I worked as a job placement consultant and helped place hundreds of people in jobs. #2. I've been developing courses for 20 years. This course is designed using best practices for adult learners. #3. I have a master's degree in counseling psychology and have helped people overcome obstacles to achieve more fulfilling lives. #4. I'm a digital nomad and personally understand what it takes to be a successful remote worker.
Do you offer refunds?
I want Remote Work 101 students to receive the value that they paid for...and more. Because the course is digital and available immediately, explore some of the lessons within 14 days of purchase. If after that, you feel that this course will not help you with your remote work search, please contact me for a refund within the 14-day window at
[email protected]
, because of course, I want you to be happy!
This all sounds awesome, how can I get started?
You can enroll today and get immediate access to Remote Work 101!
Dreaming is easy. Doing takes some work, but is totally possible. You just need the right information, knowledge and steps to get you going.
Remote Work 101 is the right combination of inspiration and practical knowledge to turn your dream life into real life.
This course is closed for enrollment.